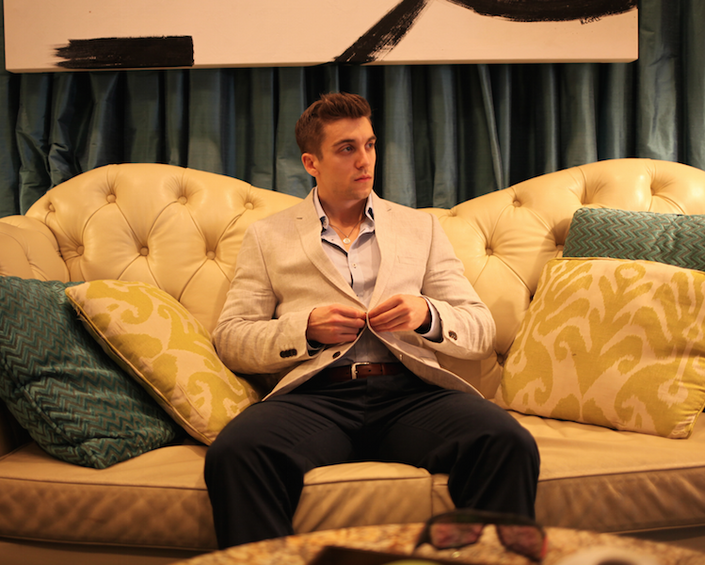 How To Become A Top Writer on Quora
Find your niche, improve your writing, and become a Top Writer.
Hey everyone! My name is Nicolas Cole and I am a Top Writer on Quora. In the past year, I have been fortunate to have accumulated over 10,000,000 article views, and have had answers republished in TIME, Inc. Magazine, Forbes, Fortune, The Huffington Post, Business Insider, and many more. Eventually I got to the point where every single week I was having an answer republished in a major publication. Essentially, I cracked the code. I figured out how to accumulate millions of views on Quora, and add to my credibility as a writer by having my work republished on Inc, TIME, Forbes, etc. I then tested my theory with a few friends and business acquaintances, and within a month they all had their own articles republished in major publications. Two of them accumulated over 50,000 views on Quora in the first 3 weeks!
This course is the recipe for how to do that, step by step.

Your Instructor
Nicolas Cole is a writer, entertainer, and personal branding specialist. His work has been published in TIME, Forbes, Fortune, Inc Magazine, Thought Catalog, Huffington Post, Business Insider, Slate, and more. He is a Top Writer on Quora with over 8,000,000 article views, and is the author of the eBook series "Skinny to Shredded." He has helped a variety of fitness coaches, professional bodybuilders, physique models, personal trainers, gyms, health and fitness brands, as well as entrepreneurs, authors, clothing companies and more with their marketing strategies. He is currently working on his debut memoir titled "Confessions of a Teenage Gamer," detailing his years becoming one of the highest ranked World of Warcraft players in North America and the life lessons learned through competitive video games. Cole is best known for writing about self development.
What Are People Saying About Nicolas Cole?
Brandon Lee, Investor and Entrepreneur:
"Cole puts his heart and soul into his writing. He will not waste his readers' time. His stories will leave you laughing, thinking, and feeling inspired to look at life in a better way."
Dushka Zapata, Managing Director, West Coast Ruder Finn:
"Cole's message is one we all need to hear: No one can stop you except for you. There is no one to blame but yourself. Only you can inspire you. Only you know what's right for you. He puts the power back where it belongs."
Edwin Adams, Leadership Mentor and Verified Customer:
"Nicolas Cole's Quora course is very well organized and presented. The information was actionable and easily understood. I had no idea the power of the medium. Impressive to say the least. The course empowered me to take action, push the edges of my skills, and authentically show up in a new online environment."
Frequently Asked Questions
Why is the course $197?
What I'm about to teach you is comprised of everything I've learned about writing over the past few years—and that includes a college education and degree in Creative Writing. Being able to say that you have had articles republished on websites like TIME or Inc Magazine will open doors for you to HUGE opportunities, allowing you to earn even more money as a writer.
When does the course start and finish?
The course starts now and never ends! It is a completely self-paced online course - you decide when you start and when you finish.
How long do I have access to the course?
How does lifetime access sound? After enrolling, you have unlimited access to this course for as long as you like - across any and all devices you own.
What if I have specific questions during the course?
Feel free to shoot me an e-mail! I'm very responsive, and more than happy to help:
[email protected]